Puppy Putt Drives Green for Guide Dogs; Mark Dempsey Wins Harley XL1200C
Thanks to all the motorcycle riders, volunteers and sponsors who turned out for the Puppy Putt on Saturday, July 15 to benefit Guide Dogs of America. Congratulations to Mark Dempsey who was present and won the Harley Davidson Sportster XL1200C.
Thanks to Mark Thienes who won the Poker Run and $75 prize and donated it back to Guide Dogs of America. Thanks also to Kim Rose who won the 50/50 drawing and donated the $189 prize back to Guide Dogs of America. Special thanks to Dennis Railing and Teresa Winslow for providing a delicious barbecue and donating $585 from their proceeds back to Guide Dogs.
Winners of the motorcycle games:
Slow Ride – Ira Carterman
Jousting – Mark Thienes and Soin Engel
Bowling – Ira Carterman
Winners of the Bike Show:
Best of Show and Best Touring – Bruce Boe, 2016 Harley Davidson CVO Street Glide
Best Custom and Best Metric – Ron McGaha, Honda Ruckus
Special thanks to Sir Real for providing live music.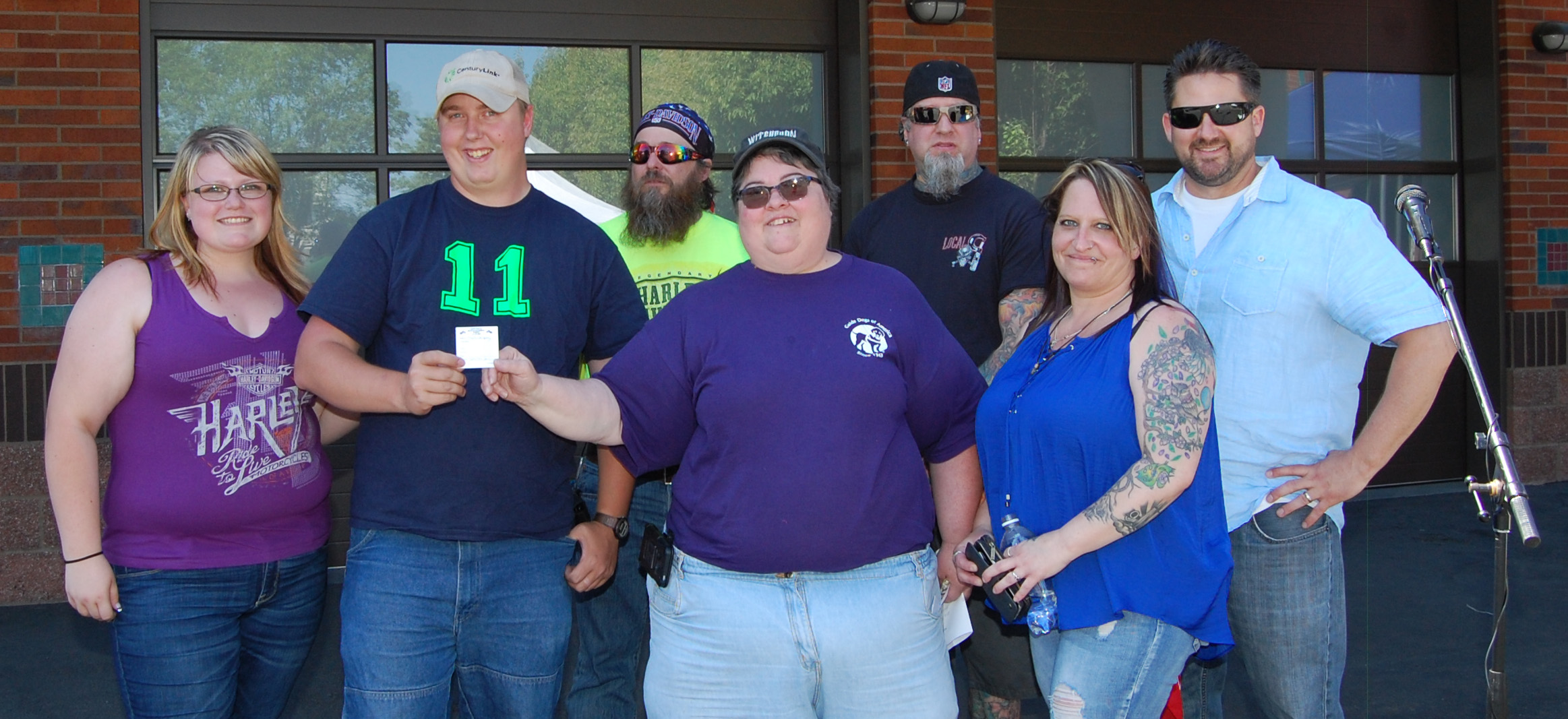 Photo above: Mark Dempsey (second from the left) was all smiles after winning the Harley Davidson XL1200C. Also in the photo Puppy Putt Committee members Katie Eagleson, Rob Eagleson, Terri Myette, Rob Jones, Rachel Sarzynski, and Dist. 751 President Jon Holden.